Cybersecurity Awareness Training 2022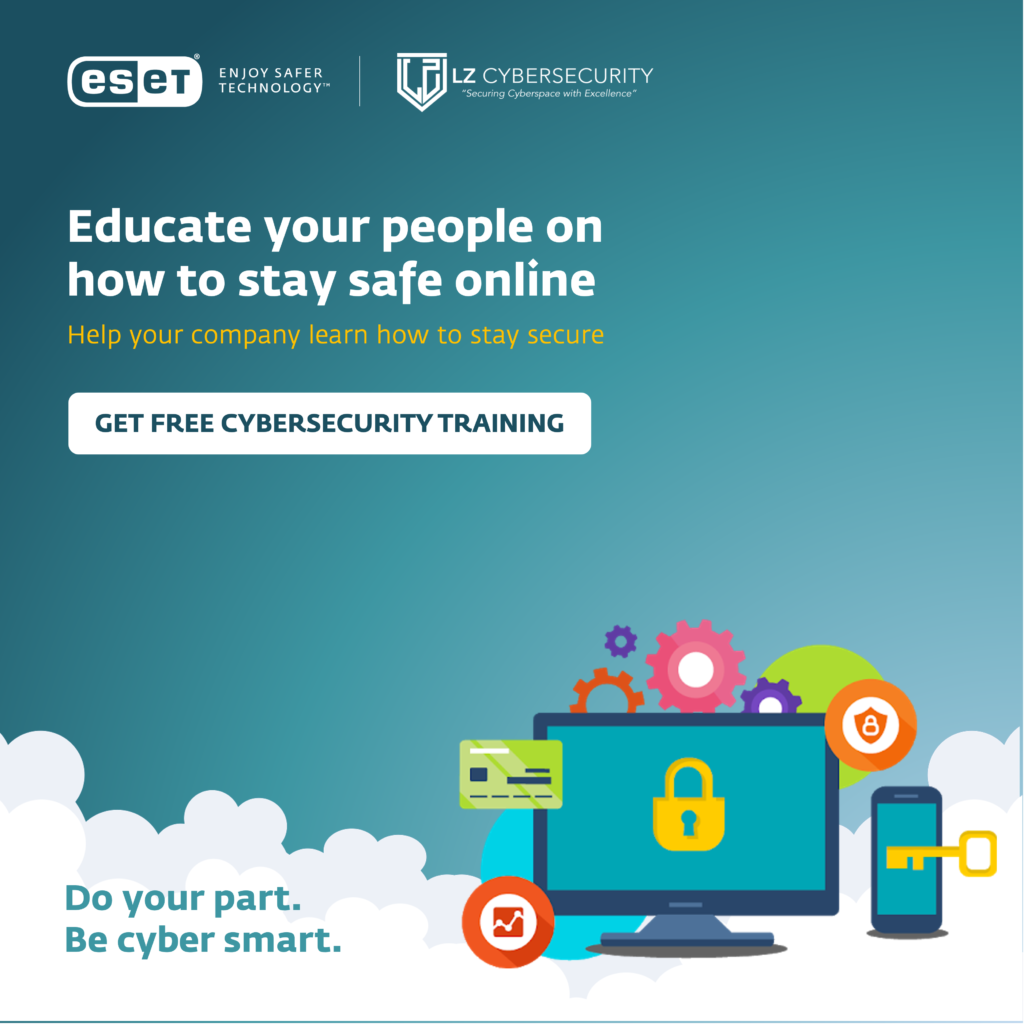 ---
To support businesses in the Philippine market and to highlight the importance of cybersecurity — ESET Philippines, in partnership with LZ Cybersecurity and Technologies Corporation, invites your company for a Cybersecurity Awareness Training that will help your team members and stakeholders understand its implications to your business infrastructure in today's digital age.
Topics to be discussed:
1. What is cybersecurity, and why is it important?
2. What are some of the attacks used by cybercriminals?
3. How can you practice cybersecurity hygiene?
4. How to spot a phishing email?
5. How should you create and secure your passwords?
This event is free-of-charge and is exclusively for companies or organizations who want to help their employees understand the importance of cybersecurity. The previous company that availed of this program is no longer encouraged to benefit from such services. A minimum of 20 employees or participants is required.
Registration will be open until slots are available. Please fill out the form and book an appointment with us!

Google Form Link: LZ Cybersecurity Awareness Program 2022